An ecosystem of IoT devices, Sentio aims to foster connection in the home, no matter how far apart your loved ones live in the world. With emphasis on older users, Sentio facilitates connection through familiar physical artifacts with connected features.
Role
UI/UX
Creative Direction
Cinematography

Team
Ocean Vu
Lian Benesadon
David Schultz
Veronica Mendoza
Year
2023

Duration
1 month
My primary roles in this project was to craft a story and identity for Sentio through research, visual storytelling and creative direction, and to design the UI/UX of the photo frames, remote and companion app.

Through qualitative user research, I extracted meaningful insights from our interviews and usability testing. Connecting and empathizing with the struggles of older folks in maintaining connection in the technological world as well as the difficulties of learning and adapting to new technologies, we extracted 3 key insights:

︎︎︎ Older adults become more prone to loneliness with age.
︎︎︎ Various barriers can make social participation difficult for older adults.
︎︎︎ Social isolation may lead to poor health and reduced quality of life.
How might we utilize an ecosystem of IoT devices to create a warm and enriching home environment to foster a sense of conneAction in older adults with their loved ones?
Design Principles
Be unobtrusive.
Sentio is not a social media platform. Respect boundaries.

Give the user control.
Technology should be at service of the user and their homes—not the other way around.

Strive for intentionality.
When people connect, it should be direct & intentional.

Keep it simple.
Learning new technology is hard; keep it simple and familiar as much as possible.
"We save most of them (photos), especially those of our grandchildren, so that we can see them again and again, whenever we want to or need to."


—Research Participant, 62, on using technology to view and share photos with loved ones.










Process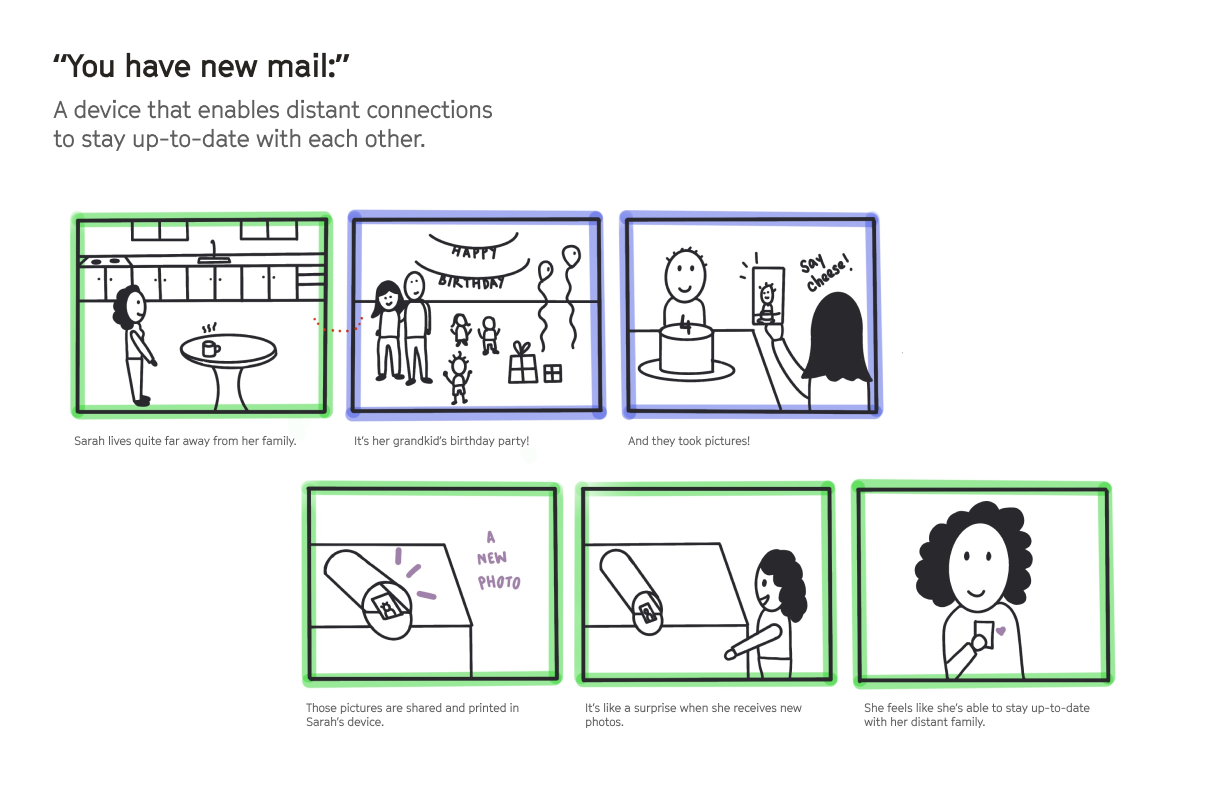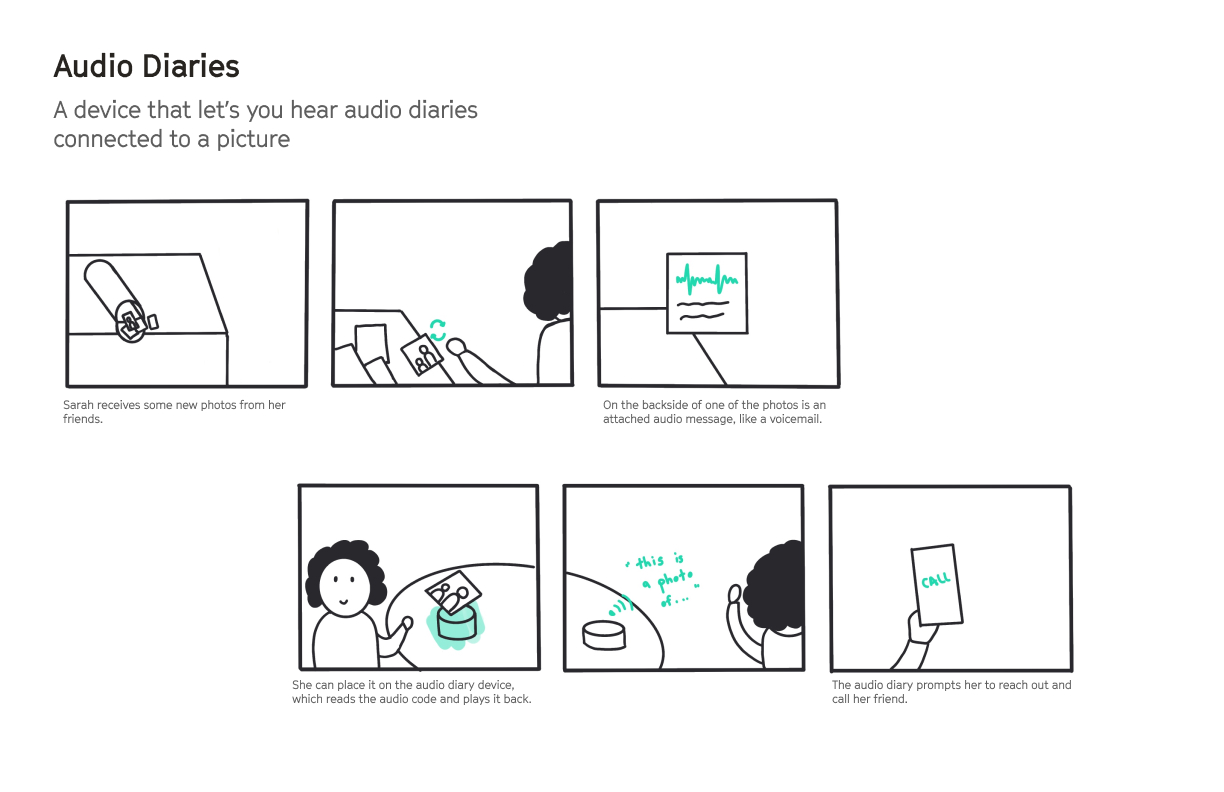 Early Storyboards

Ecosystem Map





Final Solution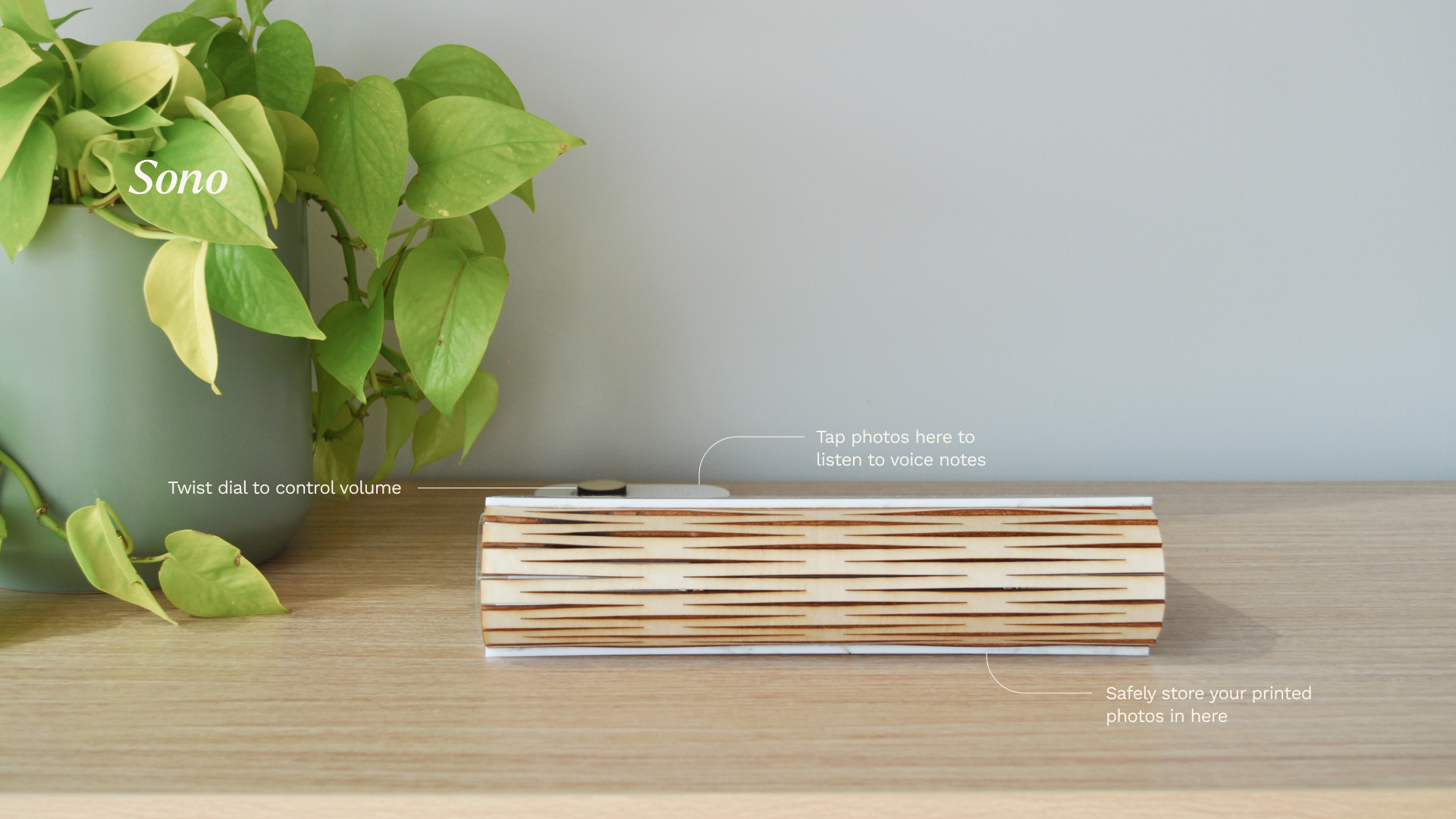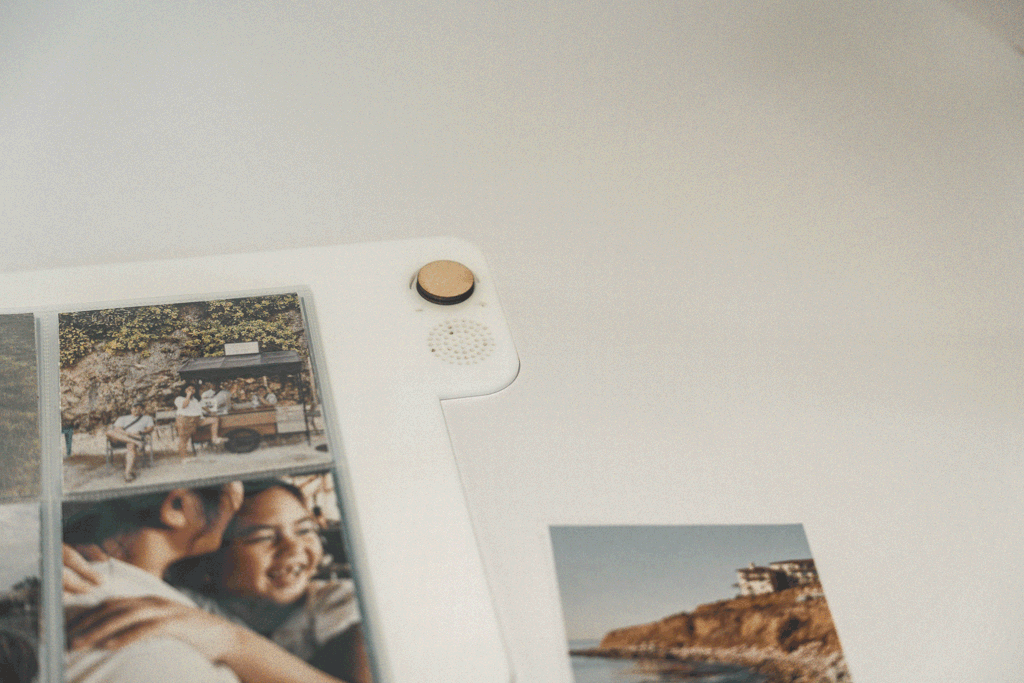 Key Takeaways
︎︎︎ Designing for users necessitates stepping out of our own shoes as designers and embracing co-designing.

︎︎︎ Our users' comfort level with technology may look different than our own.

︎︎︎ It is difficult for trust to be established without a sense of privacy and autonomy.

Behind the scenes